Largest Countries of the World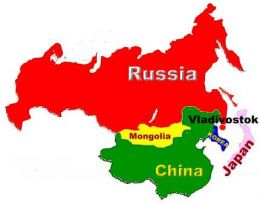 The word Largest can have more than one meaning when used for a country. Largest can be in terms of area or population.
Depending on both these areas, there are two countries that one can think of, Russia, largest in area and China, known for large population. We discuss about the both of them here.
Russia:
Russia covers more than a ninth of Earth's land mass, covering of up to 17,075,400 sq.km.
It was once known as USSR. Russia covers almost 40% of the northern Asia and some parts of Europe. It is known to have 11 time zones with a large number of different environments and natural wealth's.
Russia is known to have huge forest reserves in the world. And also boasts of large amount of mineral and energy reserves as well. It is the ninth most populous country in the world, home to about 140 million people.
The country has 100,000 rivers of which Volga is the longest river. Also it has the Siberian Desert, fully covered with snow all year round.
Lake Baikal is the largest lake in the world, in terms of area. It has 780 species of birds and 250 species of mammals.
China:
The most populous countries of the world is China. It is believed that the population of China will reach 25% of the world's population which is at present 20%, almost, 1,334,360,000 people.
It is the third largest economy of the world. And it is the fastest aging country also. Three Gorges dam in China is the biggest dam.
These are the two largest countries of the world, Russia and China both with their respective significances.
By FW Editor
Date Added: 25 January '10
---
Add a link to this page on any related website, blog or forum using this code :

---