All about California
| | | | | | | |
| --- | --- | --- | --- | --- | --- | --- |
| Q: | | | | | | |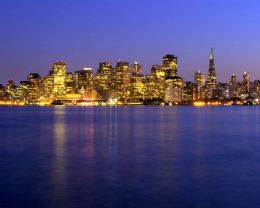 Hollywood, Death Valley, Silicon Valley, Golden Gate Bridge, all of these has something in common- California.
California is the 3rd largest state in the whole of USA.
California lies on the west coast of USA. It initially was a Mexican state, and then went on to become US territory on Sept 9 1850. California has the United States highest and the lowest point, highest being Mt. Whitney and the lowest being Death Valley.
It is a land of earthquakes with almost 500,000 tremors every year.
The world's largest tree species, Giant Sequoia trees can be found in California, which is up to 165 - 280 ft in height and 18 - 24 ft in diameter, found in the Sequoia National Park.
California is one of the densely populated states of United States. With a population of about 36,9 61,664 it is also known as the Golden state.
And surprisingly, it doesn't come from the fact that it is home to the Golden gate bridge and the Strait of Golden Gate.
The California valley quail is the state bird of California and grey whale is the state mammal. San Diego in California is called the Avocado capital of the world known for its production of avocados highest in number in California.
California's capital is Sacramento. One of the fascinating facts about California is that while in Monterey, a person is fines USD 500 if he harasses butterflies, and this is in one of the rule books of California.
Juan Rodriguez was the first man to reach the coast of South California. The Whaley house in San Diego and Winchester house are the most haunted house in California known all over the world and they are justified at that.
These are some of the lesser known facts that every American should know about its golden state.
By FW Editor
Date Added: 23 January '10
---
Add a link to this page on any related website, blog or forum using this code :

---